OVIO – One Product & One Workflow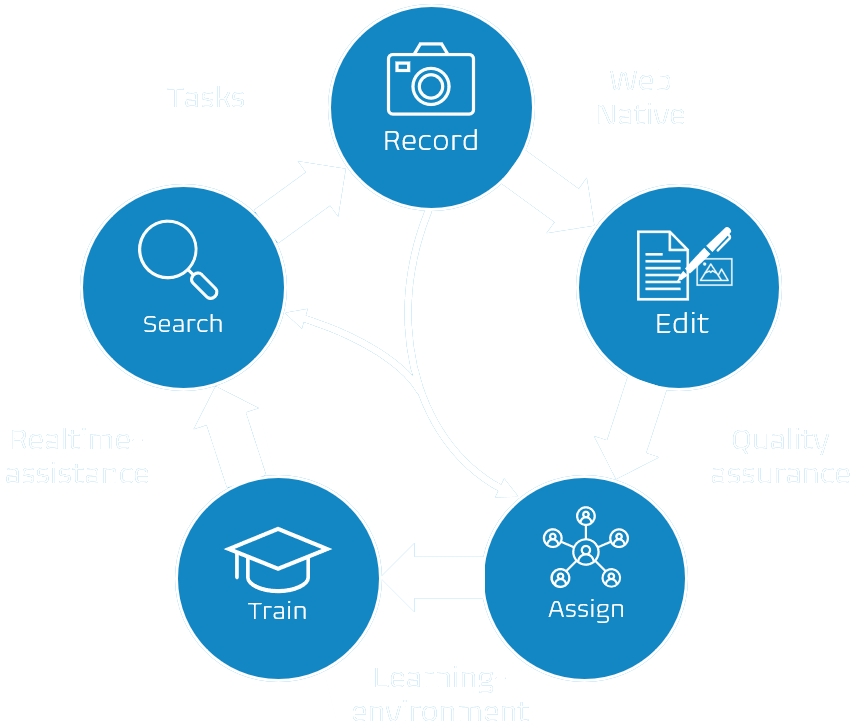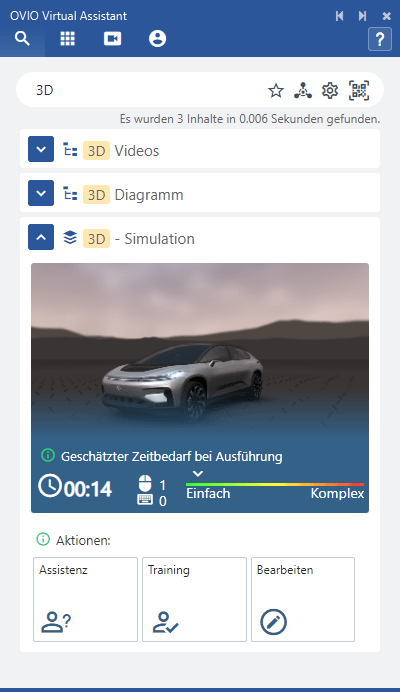 Applications
In this tab you can view and open all OVIO applications that have been assigned to your role.

User Profile
Each user has their own settings that can be set in this tab, including theme, volume and language.

Recording
You can use this feature to record all of the applications in your company and automatically store them on the server.

Context Search
OVIO offers a unique context search that automatically shows the user the right content.

App-Store
This module allows your users to download the OVIO Assistant Software. You can also provide any number of applications that are permitted in your company.

Admin Center
In this module, administrators from your company can control and manage the entire OVIO cloud application.

EPSS / Content
Recordings are automatically sorted in the library and placed in the right location. So you always have a clean and well-kept library.

EPSS / LMS
Our integrated LMS system offers everything you need from task assignment, content proofing, external references, attachments, filter functions and related topics.

Overview
In the launchpad, each user will find their individual overview of registered devices, help and tasks.

Recording software processes
No matter what software you use in your company with OVIO you can record any product in record time and without annoying stuttering or loss of performance.

Directly available in the OVIO Cloud
The recording is saved in the OVIO application as a project and content can be generated immediately thanks to the templates supplied. Add comments together with other authors and help your users with technical and professional tips.

Automatic content creation & translation
After recording the process and making it available to authors. Automatically generate software documentation, E-learning content, LMS system and in-app live help for all your end users.

User adoption with AI-based direct help integrated in all applications

Interactive E-learning content in different languages

One-click creation of process documentation for audit checks

All content is instantly available anytime, anywhere

Globally available knowledge management system including GDPR-compliant data analysis